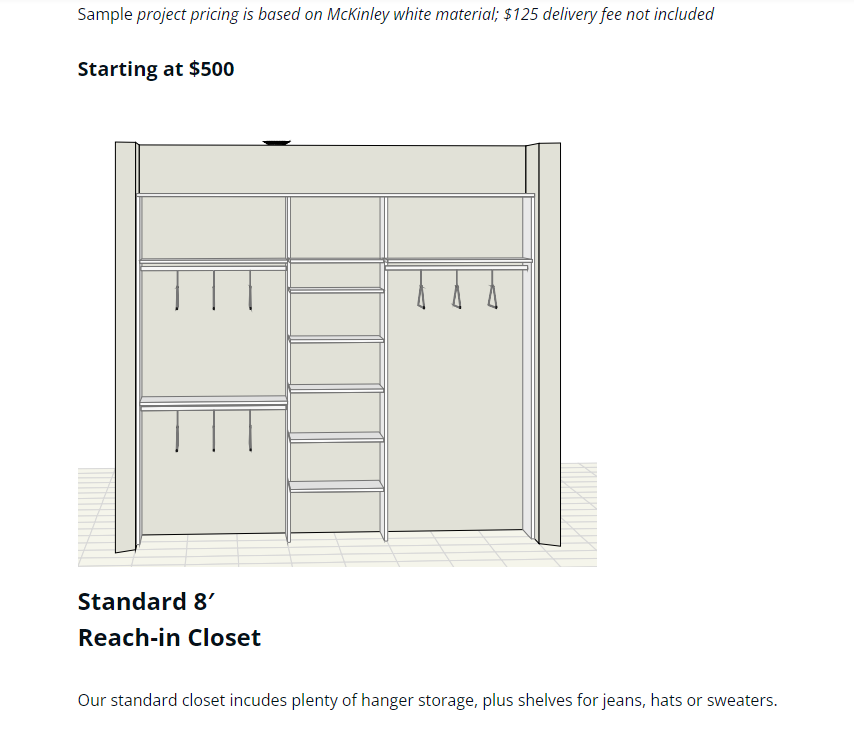 Are you sold on the idea of a custom closet but wondering what the cost would be?
In this blog post, we detail the different custom closet options we offer.
As always, if you're interested in having us create your DREAM custom closet for you, give us a call today!
At Contractor Source, we have four primary options we offer for custom closet options. These options fit almost everyone's budget and come with different aspects depending on what would serve you best.
Starting off with the first option at $500 (plus delivery), we have our Standard, 8 foot reach – in closet: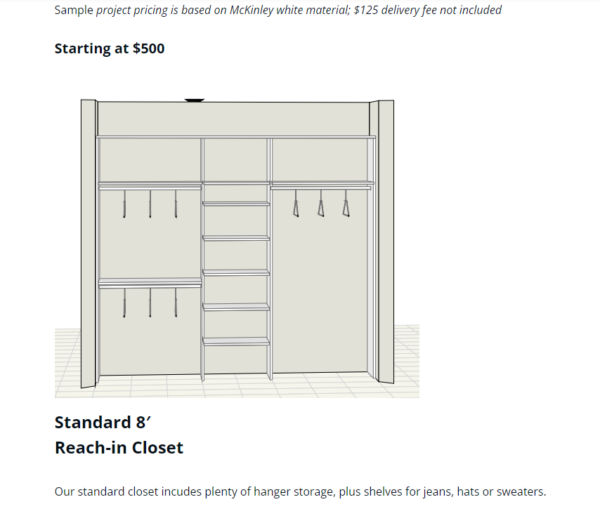 Our next option is an upgraded version of the first package- including beautiful, soft close drawers.
Our third option is our standard 8 foot by 7 foot walk in closet- equipped with everything previously offered with the addition of slanted shelving for jewlery, hats, shoes, ect.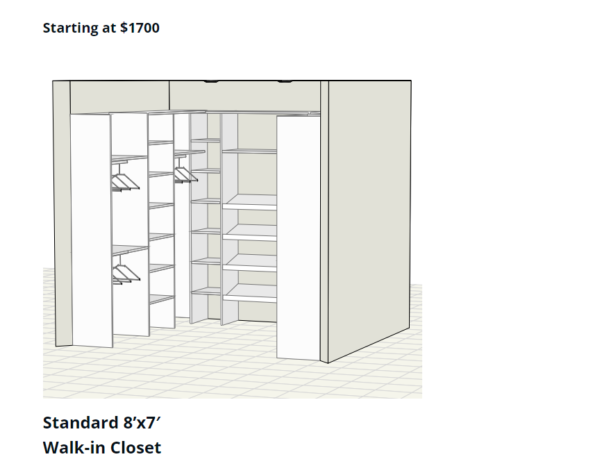 And finally, our last option  has plenty of storage, and adds a closet base that covers your floor for a more finished look, as well as soft-close drawer storage to create a polished and organized space. The upgraded experience also includes 4 hours of professional organization services after the closet installation.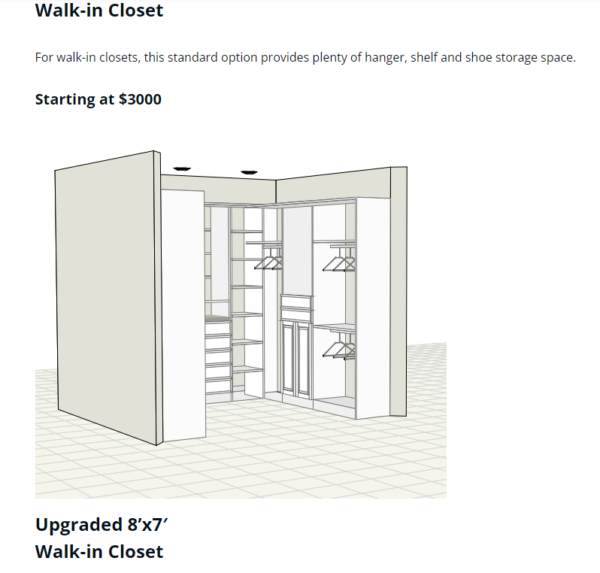 As you can see, we offer a range of closets to fit each person's needs and budget. Contact us today for your complimentary, in-home appointment today!