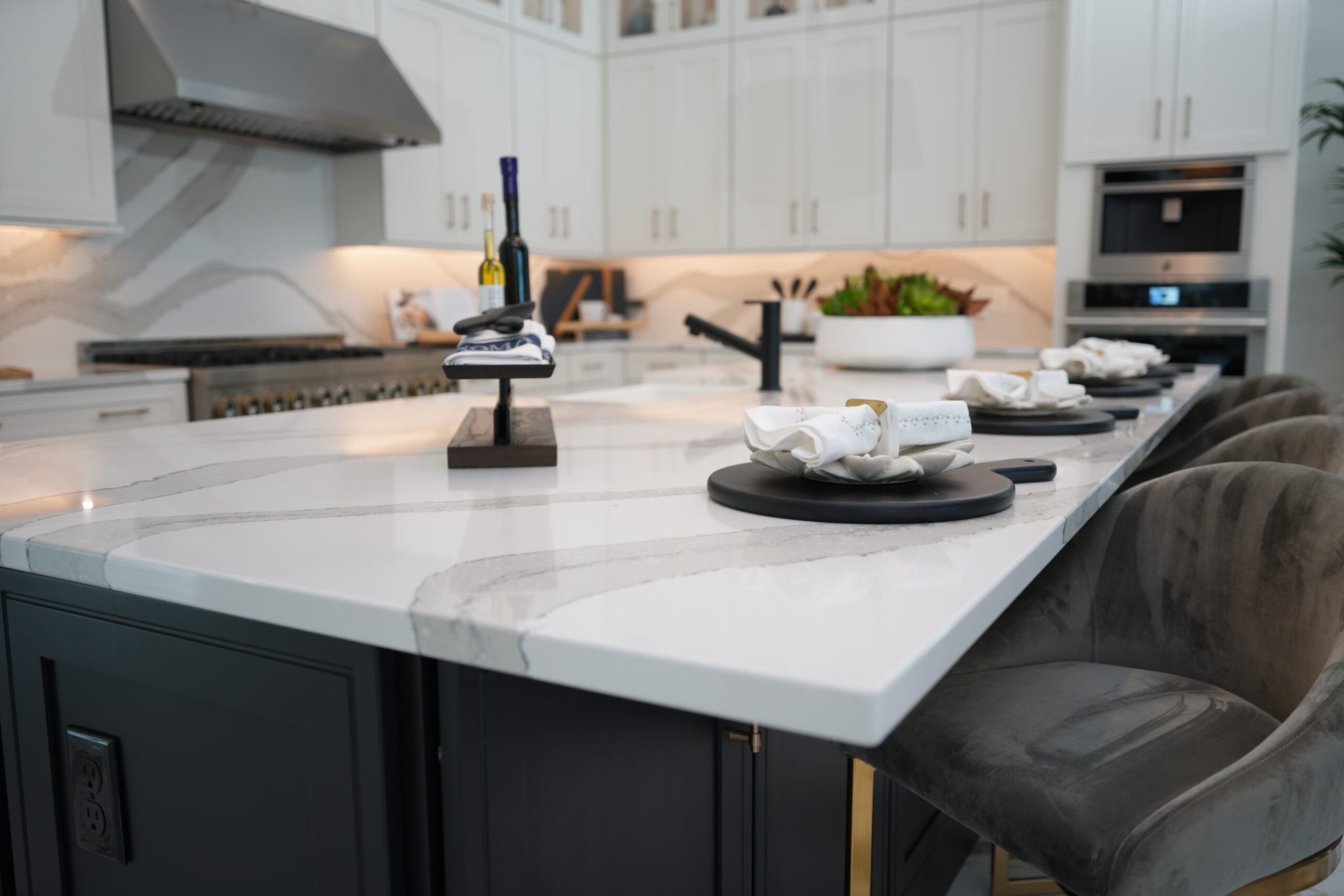 Your kitchen is more than just a place to cook; it's the heart of your home, a hub for family gatherings, and a reflection of your style and taste. If you're contemplating a kitchen upgrade, you may be wondering whether a full kitchen remodel is worth the investment. At Contractor Source, Orlando's premier destination for countertop, cabinet, and full kitchen remodel solutions, we firmly believe in the transformative power of a full kitchen remodel. In this blog post, we'll delve into the compelling reasons why you should consider breathing new life into your kitchen and introduce our simple yet versatile remodeling packages designed to meet every budget.
Enhance Functionality
Over time, your family's needs and lifestyle may evolve, and your kitchen should adapt accordingly. A full kitchen remodel allows you to reconfigure the layout, add smart storage solutions, and optimize the space for efficient meal prep and entertaining. Imagine having a kitchen that not only looks stunning but also works seamlessly to support your daily routines.
Boost Aesthetic Appeal
If your kitchen feels outdated or lacks the style and elegance you desire, a full remodel can work wonders. Our extensive selection of countertops, backsplashes, and cabinets offers hundreds of combinations to suit your taste. From modern, sleek designs to timeless classics, we have the materials and expertise to turn your vision into reality.
Improve Energy Efficiency
Older kitchens may not be as energy-efficient as newer designs. Upgrading your appliances, lighting, and insulation during a full kitchen remodel can lead to long-term energy savings. Not only will you enjoy a more eco-friendly kitchen, but you'll also benefit from reduced utility bills.
Increase Property Value
Investing in a full kitchen remodel is not just an expense; it's an investment in your home's value. A modern, well-designed kitchen is a strong selling point should you decide to put your home on the market. Potential buyers often prioritize updated kitchens, making it a smart move for future resale value.
Introducing Our Budget-Friendly Remodeling Packages
At Contractor Source, we understand that each homeowner has unique needs and budget constraints. That's why we offer three simple remodeling packages at three different linear foot price points designed to cater to a wide range of budgets:
Good Package: Ideal for those looking for a cost-effective kitchen refresh, our Good Package includes all the mess- demo, installation, plumbing disconnects and reconnects, cabinets and hardware in choice of four colors, standard sink collection, choice of backsplash out of 30 options, new garbage disposal, choice of our house line countertops levels 1-3, choice of countertop edge, professional design service, standard base cabinets, standard upper cabinets up to 36 inches tall
Better Package: The BetterPackage is perfect for homeowners seeking a beautiful upgrade. This is inclusive of EVERYTHING in the good package, as well as your choice of any color in our house line, chip minimizer, crown molding, upgraded stainless sink, add drawer stacks, add 42 inch uppers.
Best Package: For those who want nothing but the best, our Best Package offers the utmost in sophistication and customization. This is inclusive of EVERYTHING in our better package, as well as a farm sink, available glass doors, cabinet light rail, garbage disposal upgrade, protection plan, plus any countertops from our house line, Silestone, Dekton, or Cambria.
A full kitchen remodel is not just about aesthetics; it's a valuable investment in your home's comfort, functionality, and long-term value. We're dedicated to helping you transform your kitchen into a space that suits your lifestyle and budget. With our three simple remodeling packages and hundreds of combinations for countertops, backsplashes, and cabinets, the possibilities are endless. Contact us today to embark on your journey toward a revitalized and beautiful kitchen that you and your family will cherish for years to come.