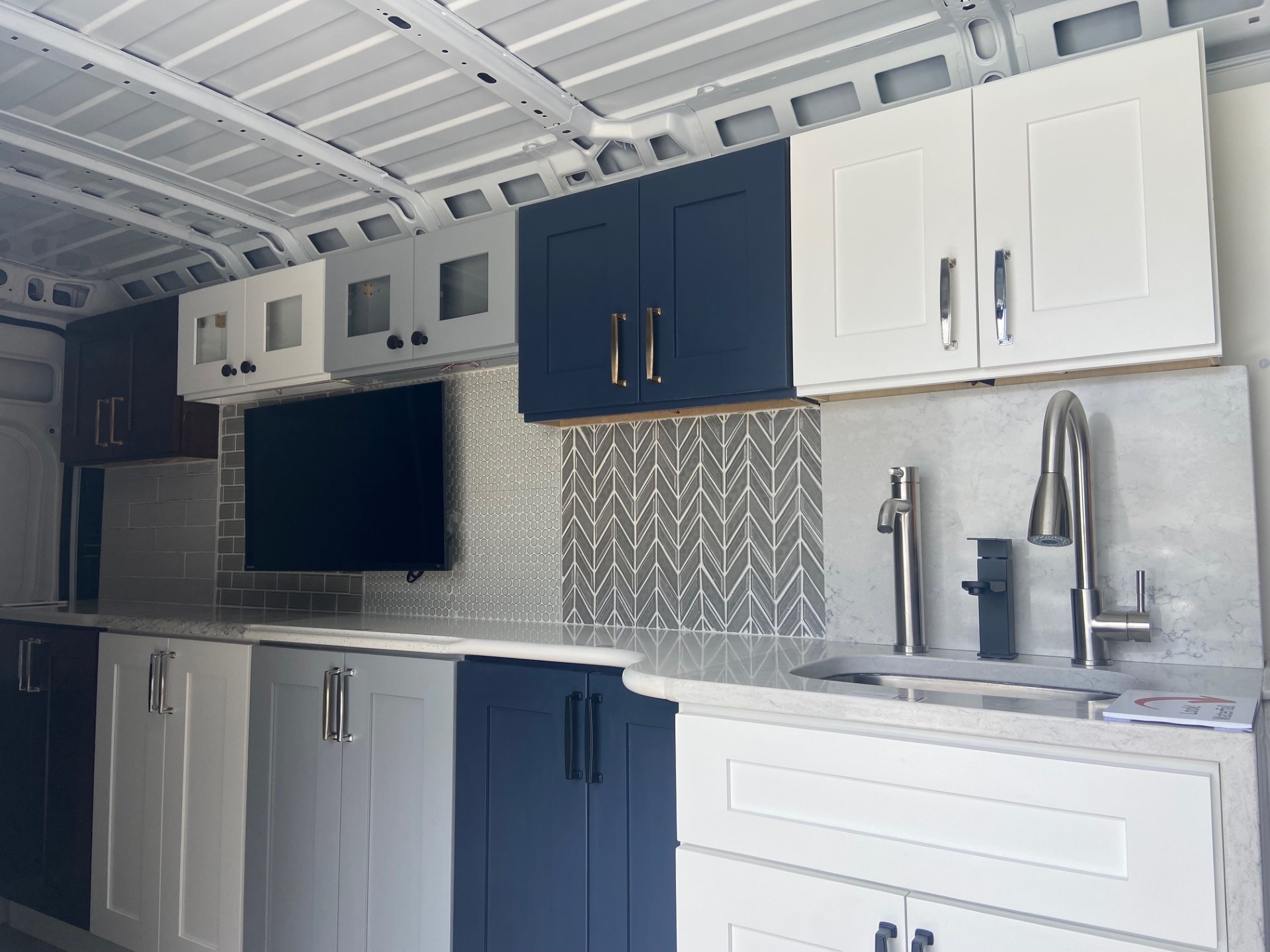 When it comes to remodeling your kitchen, one of the most significant decisions you'll make is choosing the right cabinets. Cabinets not only serve a functional purpose but also play a significant role in defining the aesthetics of your space. At Contractor Source, your trusted partner for countertop, cabinet, and full kitchen remodel solutions in Orlando, Florida, we understand the importance of making this decision a breeze. In this blog post, we'll guide you through the process of selecting the perfect kitchen cabinets and introduce you to our versatile cabinet options, including four shaker cabinet styles that are always in stock and our semi-custom Yorketown cabinets, all designed to simplify your remodeling journey.
Define Your Style and Needs
Before diving into the world of kitchen cabinets, it's essential to understand your unique style preferences and functional requirements. Do you prefer a classic, modern, or transitional look for your kitchen? Are you looking for cabinets that offer maximum storage space or ones that emphasize open shelving and display areas? Take some time to envision your dream kitchen and make a list of your must-haves.
Explore Our Shaker Cabinet Styles
At Contractor Source, we believe in offering our customers a wide range of options to suit their diverse tastes. Our showroom in Orlando features four main shaker cabinet styles that are always in stock, ready to transform your kitchen. We offer a white, a mocha, a gray, and a deep navy blue that we keep on hand. If you get started on a full kitchen remodel with us, one of these four options is automatically included in your job!
Discover Our Semi-Custom Yorketown Cabinets
For customers who desire a more tailored approach to their kitchen cabinets, Contractor Source offers a semi-custom line of Yorketown cabinets. These cabinets can be ordered to match your specific design and space requirements. With Yorketown, you have the freedom to choose from a wide range of finishes, hardware options, and functional accessories to create a kitchen that truly reflects your style and needs. It's important to note, however, that this semi-custom line does come at a higher pricepoint.
Contractor Source: Simplifying the Process
We understand that the process of choosing kitchen cabinets can feel overwhelming. That's why Contractor Source is committed to making your remodeling journey as simple as possible. Our experienced team is here to assist you every step of the way, from initial design consultations to cabinet selection, delivery, and installation. We take pride in our attention to detail and customer-centric approach, ensuring that your vision for your dream kitchen becomes a reality without any unnecessary hassle.
When it comes to remodeling your kitchen, selecting the right cabinets is a crucial decision that should not be taken lightly. At Contractor Source, we offer a variety of cabinet options, including four shaker cabinet styles always in stock and our semi-custom Yorketown cabinets, all designed to cater to your unique style and functional needs. With our expert guidance and commitment to simplifying the process, you can embark on your kitchen remodeling journey with confidence, knowing that your dream kitchen is within reach. Contact us today to get started on your kitchen cabinet transformation!