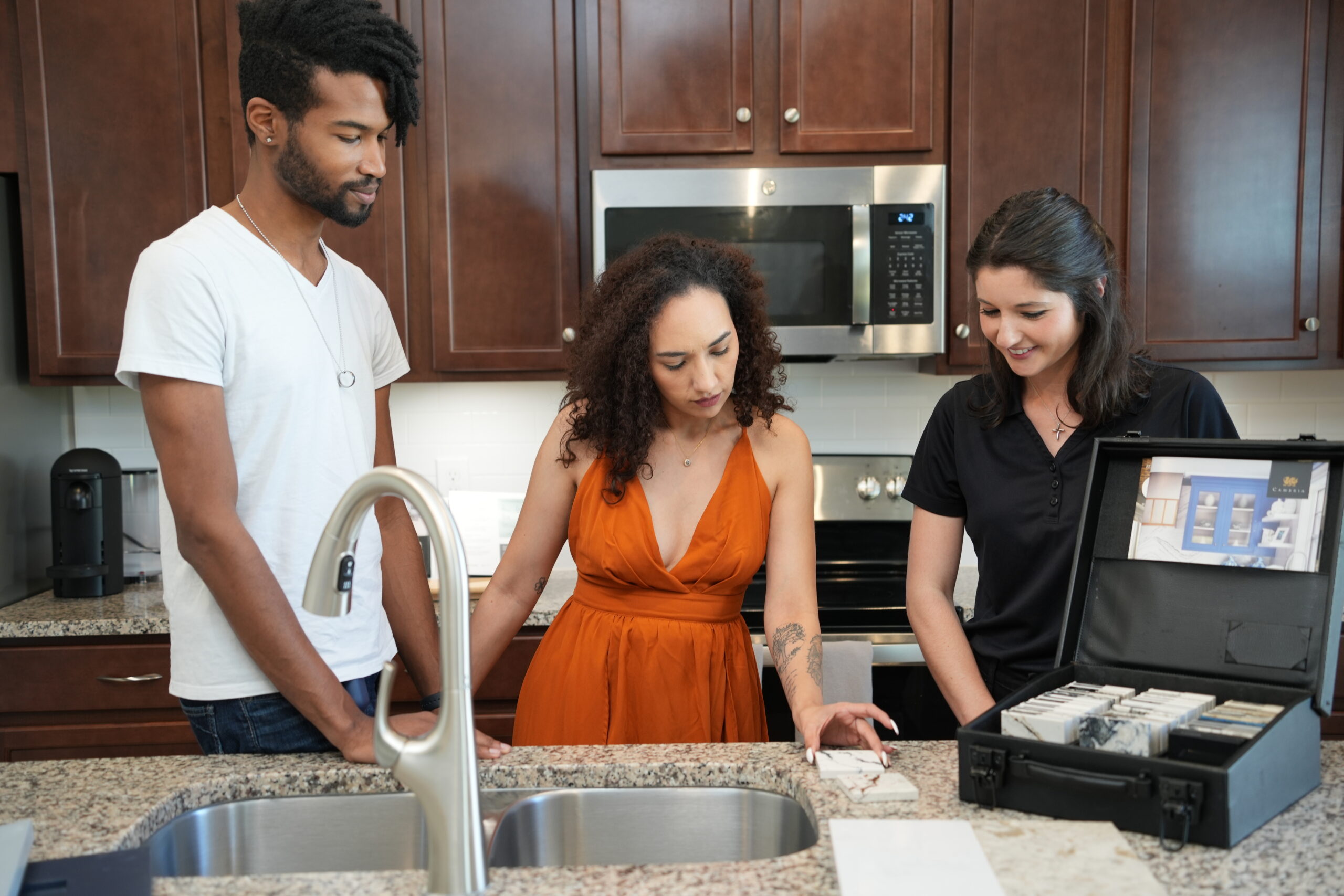 Welcome to Contractor Source's 2023 Kitchen Trends Report!
At Contractor Source, we've been at the forefront of cabinet, countertop, and closet fabrication and installation in Orlando for several years. Our team takes immense pride in staying up to date with the latest industry trends and innovations. As we look back on our marketing events from 2023, we're excited to share the insights that our marketing team has gathered on the evolving tastes and preferences of homeowners.
One important note to highlight before we begin, is that every kitchen is unique, and so is every family. If you find yourself personally disagreeing with the "trends" or general consensus, there is NOTHING wrong with that and we would still LOVE to help you make your kitchen your dream space, regardless of whether or not it is "trendy".
All that being said, let's dive in.
Here is the first prominent trends that we've observed:
Trend 1: The Shift from Granite to Quartz and Solid Surface Materials
One of the most significant shifts we've observed in kitchen design is the move away from granite countertops. In the past, granite was a popular choice due to its natural beauty, but it had a significant drawback – porosity. This meant that it required regular sealing to prevent stains and damage. In 2023, homeowners are choosing materials like quartz and solid surfaces such as Cosentino's Dekton for their countertops. These materials offer the same aesthetic appeal as granite but are non-porous, making them more resistant to stains and easier to maintain.
Quartz and Dekton not only provide a sleek and modern look but also offer durability and longevity, making them a top choice for kitchen renovations. Homeowners are increasingly looking for materials that can withstand the demands of daily life without compromising on style.
Both quartz and Dekton come in similar colors, including a wide variety of white and cream based colors with veining patterns. One benefit of man-made solid surface options is that the slabs are uniform and consistent. One benefit of Dekton, consistently, is that it is heat and scratch resistent, meaning that you can take hot pots/pans and put them right on the surface, which is something you can not do with quartz.
The vast majority of people that I spoke with at all 4 home shows this year were those who were looking for a solid surface option that did not require any maitenance, and one that water (around a sink for example) wouldn't be a point of concern.
We do still have many homeowners looking for granite who end up THRILLED with what we're able to partner with them to do, so don't let this one trend we've noticed stop you from getting  your dream, organic stone.